OsteoDx Welcomes Ohio University Graduate to CBMT Team
Max Stoeckel, BS Engineering, Technology, and Management 2022, Joins Athens Startup as Associate Engineer
TechGrowth Ohio welcomes Max Stoeckel, who has joined client company OsteoDx, Inc. as Associate Engineer.
"We are thrilled to have Max full time," said Andrew Dick, OsteoDx Director of Engineering. "He has been an important part of our team as an intern. His enthusiasm and experience will allow us to stay on track with the commercialization of our CBMT™ device."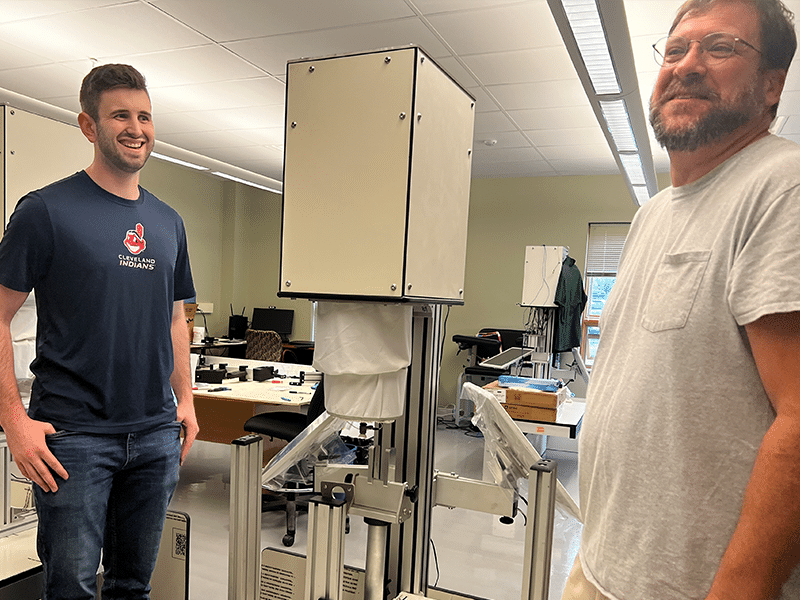 "This is a terrific success in my book," said Lynn Gellermann, Executive Director for TechGrowth Ohio & Associate Dean of the Voinovich School of Leadership and Public Service.  "Max and OsteoDx exemplify an important benefit of the TechGrowth and Ohio University partnership. We have brilliant OHIO talent that we retain in SE Ohio because of the innovative technologies we are developing."
Originally from Worthington, Ohio, Max graduated from Ohio University Russ College of Engineering and Technology in May of 2022 and is currently completing his master's degree in project management. He has worked as a TechGrowth intern with OsteoDx since August of 2021
His role as an intern encompassed Cortical Bone Mechanics Technology (CBMT) device production, hardware improvements and documentation, as well as collection and analyses of data currently being gathered as part of OsteoDx's STRONGER Study.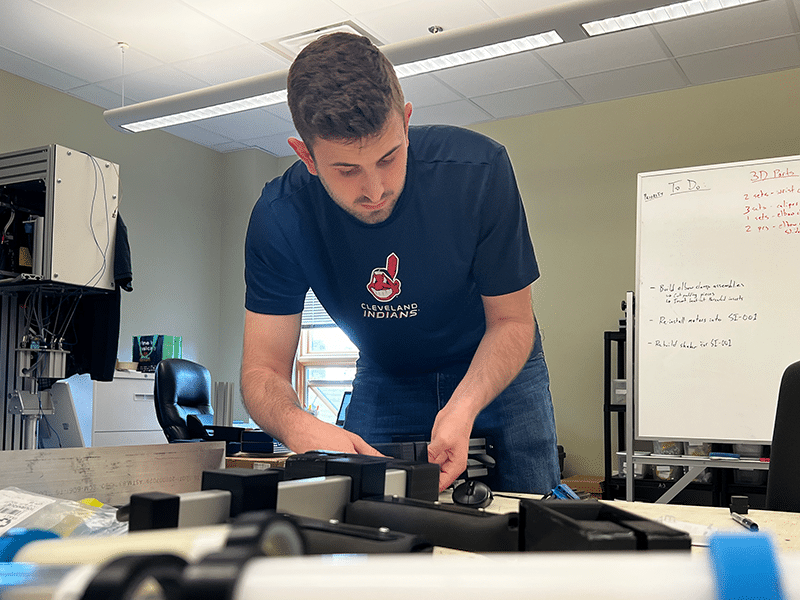 As a full-time employee, Max will continue efforts surrounding the CBMT hardware enhancements, documentation, and data collection, while also focusing on improving data curation and analysis.
Working with TechGrowth Ohio, OsteoDx is strategically pursuing commercialization of its ground-breaking Cortical Bone Mechanics Technology. The company has garnered national attention for its innovative technology.
OsteoDx is currently conducting research studies, the STRONGER Study, in partnerships with the University of South Florida's Morsani College of Medicine, the University of Florida College of Medicine, Indiana University's School of Medicine in Indianapolis, and at the Ohio Musculoskeletal and Neurological Institute at Ohio University's Heritage College of Osteopathic Medicine.