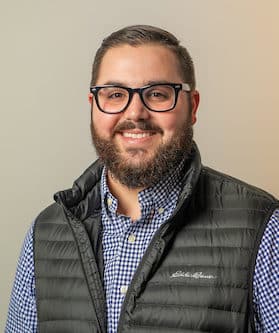 by Aaron Kirby
Southeast Ohio is often overlooked when it comes to new start-up businesses, innovative ideas and new technologies. Just over 1 million people live in the 20-county region of Southeast Ohio, which stretches from Carroll County all the way down to Adams County. When you compare that to Columbus in Franklin County with 1.3 million, Cincinnati in Hamilton County with over 800,000, and Cleveland in Cuyahoga County with 1.25 million, 1 million across 20 counties may seem like a small number. Because there is a notion that, "there is nothing in Southeast Ohio," most people think that in order to build a successful business in Ohio you need to be located in one of these large cities. After all, that's where the money, innovation and people are – right? That notion could not be more untrue. Yes, the large cities in Ohio are thriving with new innovative ideas, start-up companies, and new technologies. However, Southeast Ohio can be the perfect place for an entrepreneur when the resources available are properly utilized.
My name is Aaron Kirby and I just started working for TechGrowth Ohio about three months ago. I was born, raised and went to college in rural Southeast Ohio. Even though I grew up in this region and come from a family of entrepreneurs, I never could have imagined the resources that are available in Southeast Ohio to entrepreneurs before I started at TechGrowth. I have no doubt in my mind that the people of Southeast Ohio have great, innovative, entrepreneurial ideas but might not think they have the resources to follow through with their venture. That is an incorrect way of thinking. Southeast Ohio has an excellent entrepreneurial ecosystem that provides assistance to entrepreneurs across the entire region.
Many people might find it surprising that Southeast Ohio has a number of organizations with the sole focus of helping entrepreneurs thrive, many times at no cost. One of these organizations is TechGrowth Ohio. TechGrowth is a private-public partnership composed of the Ohio Third Frontier program, Ohio University, and the private investment community. We connect early-stage, technologically-innovative companies with valuable tools for growth. Our mission is to accelerate commercialization of technologies, increase revenue growth, and widen access to capital investments in Southeast Ohio. We carry out this mission with the assistance of our Executives in Residence (EIRs). Our EIRs have years of entrepreneurial experience in various industries. They are here to identify and help with the problems your company could be facing. More specifically, we can help with:
Protecting intellectual property
Validating product performance
Identifying market opportunities and testing market acceptance
Management assistance and strategic planning
Financial structuring, modelling and projections
Business, sales and marketing plans
Proposal development for state and federal small business grants
Okay, that all sounds great, but how do I get involved with TechGrowth? It's actually easier than you might think! For your idea or business to qualify for TechGrowth assistance, you only need to meet four criteria:
Be located or willing to locate in the 20 counties of Southeast Ohio that TechGROWTH serves
Be an individual innovator, or a small company with fewer than 30 employees and less than $5 million in annual revenue
Company must be less than 5 years old
Have an innovative idea, service or product
If you meet those criteria, head over to www.techgrowthohio.com and fill out our online inquiry form. We would be happy to talk with you, learn about your opportunity, and see what we can do to provide assistance or help connect you to one of our many partner organizations. Remember, we are here to help entrepreneurs in Southeast Ohio succeed!
Speaking of success, TechGrowth has engaged with over 2000 entrepreneurs, created 700+ jobs with an average salary of $52,364, and contributed to $513.39 million in economic activity. TechGrowth isn't the only organization with a record of success in Southeast Ohio. As I mentioned before, Southeast Ohio has a very strong entrepreneurial ecosystem. Organizations such as LIGHTS, the SBDC, SEE, PTAC, the Innovation Center, and the numerous incubators and maker spaces in the region all have the common goal of entrepreneurial growth in Southeast Ohio. Look forward to learning more about these organizations in my upcoming posts!
TechGrowth Information
Phone: 1-877-476-9681
Website: www.techgrowthohio.com
Address: 19 E. Circle Drive Ohio University Athens, Ohio 45701