Global Cooling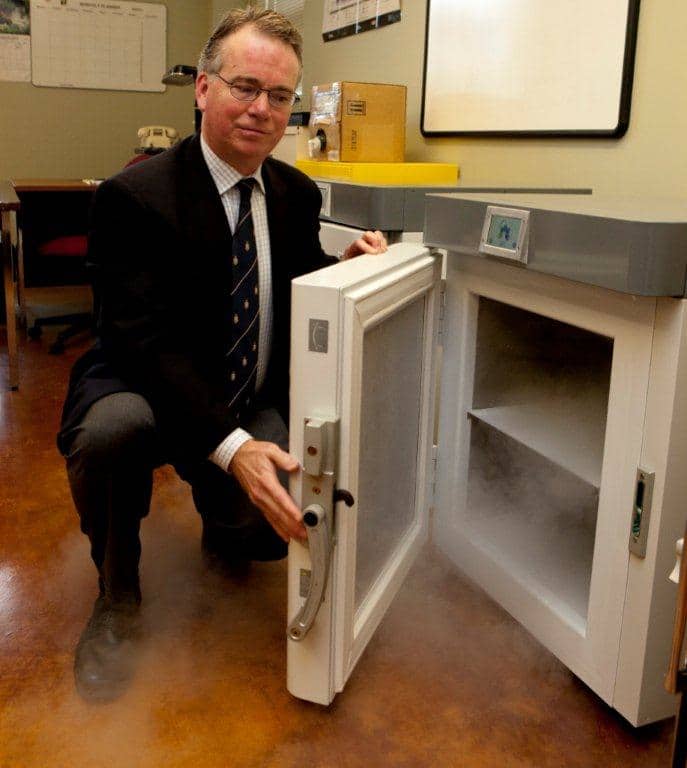 Global Cooling, Inc. develops, manufactures, and sells a range of ultra-low temperature laboratory freezers (-80 Celsius) powered by Stirling engines.
The unique attributes of the company's line of ultra-low temperature laboratory freezers include lowered energy consumption and increased reliability, resulting in a 60% reduction in the total cost of ownership of competing products.  The product lines and its underlying technology are protected by 14 issued patents and 4 provisional patents.  The company is one of the world's leading experts in Stirling technology and its applications in the ultra-low temperature laboratory freezer market.  The initial target markets are the life science research facilities, bio-repositories, and the pharmaceutical industries where the challenge of reliable, energy-efficient freezer protection of high value pharmaceutical and biologics is acute.  The size of the addressable market in ultra-low temperature storage is $500M.  The market is non-differentiated and competition is based on price.  All competitors are based on decades-old compressor-based technologies.  Global Cooling's solution is the first new technology in 50 years, and there are no visible companies using similar technology.
The Company's core technology is its Free-Piston Stirling Engine.  The company pioneered this technology, used it to develop the world's first portable ultra-low freezer, and is currently developing larger freezers.   The primary use of these freezers is the protection and transportation of high value pharmaceuticals and biologic products for life sciences research, bio-repositories, and pharmaceutical industries.  Global Cooling has a broad patent portfolio with 14 issued and 4 provisional patents.  Global Cooling's Free-Piston Stirling Engine is driven by a linear motor that does not use any life-limiting bearings and seals, or oil, and the moving components are supported by non-contact gas bearings.